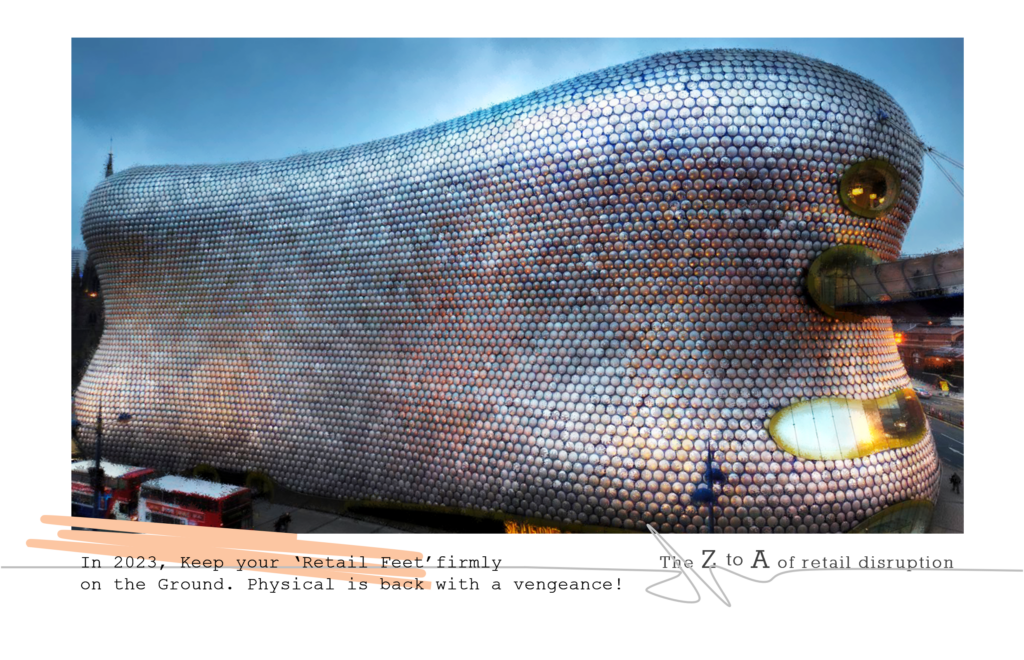 It's the time of year when the Christmas period sales results come in, and the assessment of winners and loses takes place. It is an interesting challenge this year as we are comparing 2022 to 2001, and also to pre-lockdown 2019.
There is rich and unique analysis that can be drawn from this double comparison.
My own Top 5 conclusions…
The 'Pureplay bubble' has dramatically burst.
Physical retail, in one form or another, is now almost always essential.
The convenience and reliability of Click & Collect is a game-changer.
Traditional retailers are decisively getting their digital heads & houses in order.
Classic customer names are the new, old, 'Guardians of Trust!'
The top of Retail Week's 'Christmas trading 2022 league table' has a strangely familiar feel to it, featuring the likes of JDSports, Greggs, Next, B&M, Sainsburys and Tesco.
The 'Cost-of-living' crisis, of course, has fuelled sales in value retailers such as Aldi, Lidl and Poundland. No surprise there. Value is an essential for everyone.
But it certainly does not have to be the main proposition. Well-known names such as Boots and M&S have grown their value ranges, Tesco & Sainsburys have been smart with price-locking, Halfords has created loyalty through its membership scheme. The best performers are strategically coordinating all these various value tools.
The importance of physical real estate is being seen everywhere, with growth from shop refurbishments, and more precisely located and conceived new concepts, whilst Hobbycraft drove footfall delivering creative workshops to over 16,000 adults.
Click & Collect has added new relevance, reliability and convenience to physical shops, as Argos found its commercial feet inside a myriad of Sainsbury stores, whilst retailers from Hobbycraft to the Perfume Shop saw double digit growth from shop collections.
But the biggest winners and 'retail revivals' are being driven by the digital transformation of business cultures & processes, that now put customer data at the heart of their omnichannel models. Traditional best practices, and physical shop experiences have been supercharged in M&S and Boots, to name but two, whilst e-commerce has surged once more through digital team coordination, and end-to-end customer personalisation.
As a result, the brands that people always wanted to trust, are now consistently delivering on their promises, through whichever touchpoint the customer wants to use.
Nobody is getting rich doing nothing, and the fruits of much unseen hard work and painstaking operational re-management is now coming to fruition for some of our most famous retailing brands.
Ironically, it seems that the 'old dogs' have been decidedly better at learning 'new tricks,' than many of the glossy, superficial pureplay upstarts ever gave them credit for!
Christmas cheer, and retail gold will continue to be found where 'New Thinking & Processes' are combined with 'Old Values & Channels.'


In the meantime…
Building new physical Retail shops and Customer Experience hubs' are featured in the new book – 'Meaning in the Retail Madness – How to be an Essential Retailer'
If you'd like to read my book for many more retailer insights and best practice. And to here my thoughts on retail's future, then that's an excellent idea.
I hope that the sections on how to flourish in the 'The life and times of the Essential Retailer' how to evolve 'Agile Organisations' and excel in 'Astute Strategies' may be a source of inspiration and guidance. You will also find 70 action plans and 90 retail best practice insights that may help you to assess your current weaknesses and opportunities.
Enjoy your read.