Tim Radley
Client testimonials
Better to let my clients, collaborators and associates put into words the many experiences we have shared together. The projects, the workshops, the training and the mentoring. The discussions, the reactions, the book reviews and the event feedback.
In a conversation I was blown away with Tim's passion about retail and his wealth of knowledge and understanding of the mindset of new entrants into retailing. The time given to myself has been priceless in terms of were I go from here with so many great suggestions and advice. I have no doubt that we will be building a great relationship together as our retail business grows, thank you so much Tim Radley for your time and kindness in our conversation

John – Managing Director Euro Paint Distributors. 2023
'Tim is an immediately likeable guy, soft-spoken but with a knockout delivery. He is overtly curious and deeply knowledgeable.'

Alan – Health Stores Ireland. 2023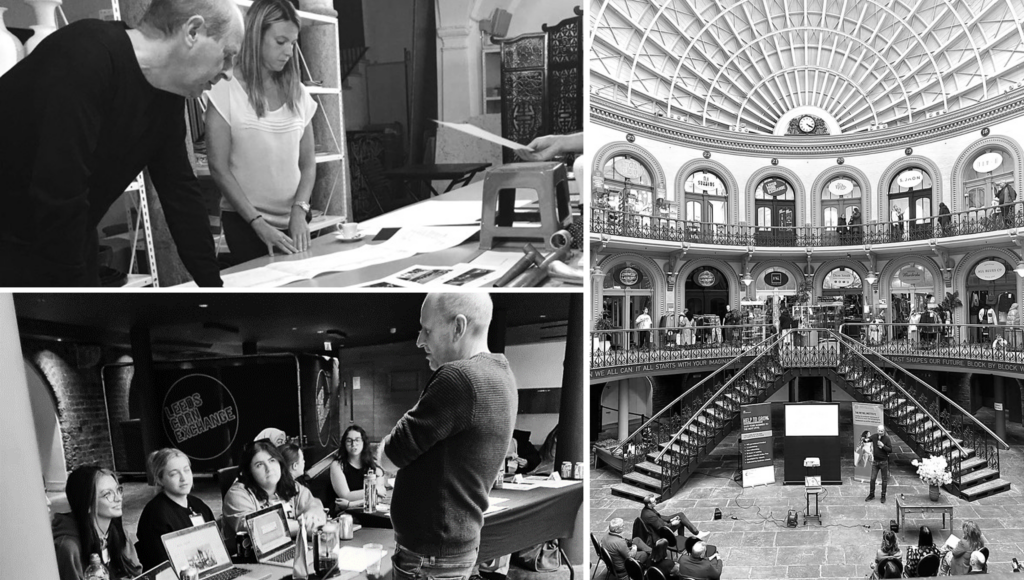 It is always a pleasure to be with retail people. I have been lucky to hold workshops with so many varied client teams, and it is a privilege to share that experience with wider audiences, students, entrepreneurs and the retailers of tomorrow.
I just love your posts. Do you realise how many people you inspire daily?

Gaynor Marie – Founder of Heelz & Toez. 2023
Tim Radley is such a giving individual, filled with so much knowledge within retail. Every time he speaks you learn something.

Louise – Retail expert, trainer & mentor. Ireland. 2023
I really enjoyed your presentation and could have listened to you talk for hours.

Liam – Regional Manager, Marks & Spencer. UK. 2023
Tim Radley can add "skilled reader of rooms" to his list of accolades. While his presentation was focused on global trends and the unpicking of these to suit a specialist sector like ours, he deftly turned these predictions and forecasts around, and on their heads, to acknowledge that the answers were in the room with us all along.

Alan – Health Stores Ireland. 2023
I've been doing this job for 25 years, and today I learnt more new things than I ever thought possible.'
John – Retail Director, Boots, Nottingham. UK. 2007
Every now and then you come across an individual who gives their time unselfishly to support and encourage others. In this case its Tim Radley, retail expert, author and consultant, who today, at the Retail Institute's Future of the Retail Experience event gave a very insightful talk, and then took time to meet our students, to discuss their experience ideas. Thank you Tim!

Esther – Senior Lecturer in sustainable fashion. Leeds Beckett University. 2023
His book is not just for reading!
This is a great resource book, full of considered industry insights, and is really useful for enhancing staff training and engagement: currently doing the rounds with my colleagues at the 'shop face'! … thoroughly recommended

Celia – Head of Creative. Yarnton Home & Garden. UK. 2022
"Wonderful read !!"

A really insightful book, the author clearly shows that you can be ethical, sustainable, and still make money as a retailer

Sarah

– Waterstones book reviewer. 2022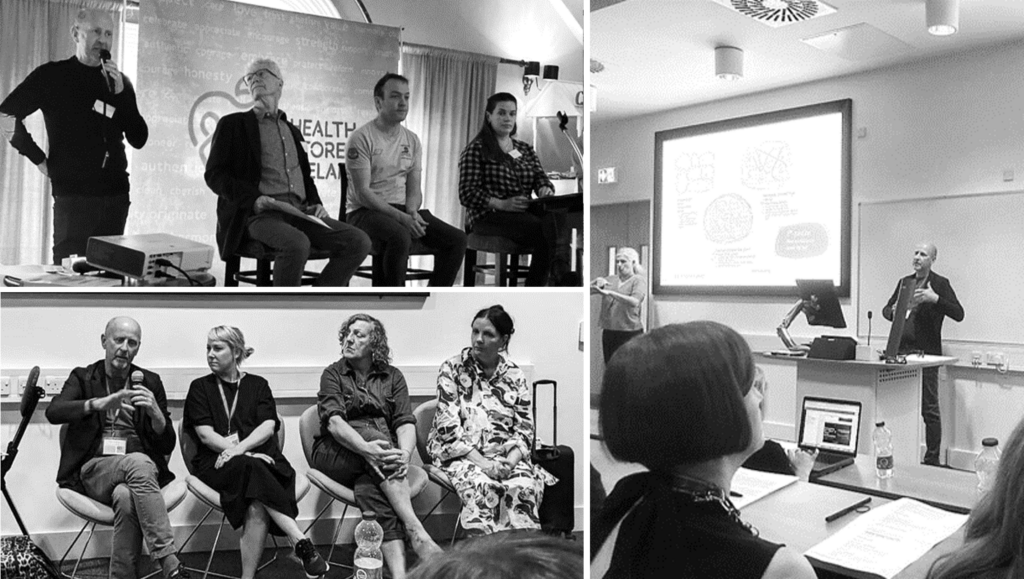 I have spoken at many events and conferences, for individual businesses, trade organisations, and national retail bodies. Wherever I find myself in this world, and whoever I share a stage and a venue with, talking about retail is always an excellent use of time.
A life time of experience packaged in a clear, simple and methodical way. Many publications about this subject tend to be whimsical speculation, but founded on front-line experience this book collates relevant/current case studies and pairs them with simple action plans and guidelines.

Jolyon – Brand Strategy Director & Founder of BlendUs. UK. 2022
The first thing to say about this book is it's thorough and detailed, Tim really does know his stuff. It Is effectively like having a consultant review your retail business with you, asking all the (often challenging) questions to check the business is in the best state to succeed. Rather than being theoretical like some books, leaving you wondering what to do, the action pages give practical advice/checklists and actions, including some surprising ones like 'Plan for the end for your business'.

Pete – Founder & CEO UPskill Ltd
Excellent work and well worth the Purchase.
Tim Clearly has a very deep understanding of retail.

Mike – Innovative Strategist & Leader
Great piece Tim Radley. You promised. You delivered.

Andy – Aligning vital solutions to brands. UK. 2023