Event speaking & presentations
I have spoken at many events and conferences, for individual businesses, trade organisations, and national retail bodies. Wherever I find myself in this world, and whoever I share a stage and a venue with, talking about retail is always an excellent use of time. The key to effective presentations is to research and customise beforehand. To develop the most appropriate format, structure and content for every audience. Keynote presentations are often part, or the highlight, of a days activities. Bespoke company presentations usually support a consultancy project, promoting the initiative to a wider internal audience, whilst adding credibility to the process.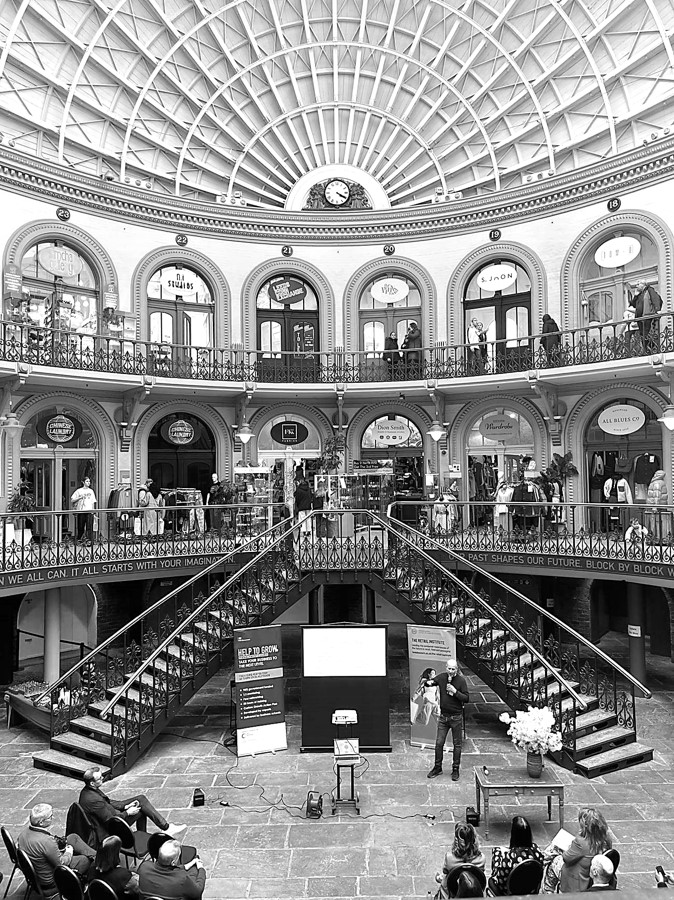 It has been my pleasure to speak in the most beautiful and unusual venues across the world, to the most varied audiences you could imagine. Every presentation is an adventure.

Some of the events I've been invited to speak at, from internal business meetings & project finalés, to congresses & conferences hosted by local, national and international organisations.
Walgreens, AllSaints, Ray-Ban, Nespresso, Bata, Carrefour, MaxMara Group, Marella, Jack Jones, Boots, Cortefiel, Springfield, Code, Sonae, Worten, Otto Versand, BonPrix, World Duty Free, Sprinter, La Caixa, KappAhl, Flex, Latteria Soresina, Gruppo Vestebene, Alessi, Eroski, Gruppo Coin, OVS, Heatons, Portaventura, Imaginarium, Northumbria University, Bialetti, Max Mara Group, and Baltika.
In-Store Asia, ICSC, RetailDesign Expo, London College of Fashion, VM&Design Show, International Visual Display Conference, Health Stores Ireland, Nordic Retail Congress, Largo Consumo, Pitti Imagine, EMAC…
I really enjoyed your presentation and could have listened to you talk for hours.

Liam – Regional Manger, Marks & Spencer. UK
Tim Radley can add "skilled reader of rooms" to his list of accolades. While his presentation was focused on global trends and the unpicking of these to suit a specialist sector like ours, he deftly turned these predictions and forecasts around, and on their heads, to acknowledge that the answers were in the room with us all along.

Alan – Health Stores Ireland

Listen to this extract from 'The Complete Retail Entrepreneur' eLearning course. Tim Radley explains why being part of a customer community is essential for commercial retail success. Launching soon in the Autumn of 2023.
'Tim is an immediately likeable guy, soft-spoken but with a knockout delivery. He is overtly curious and deeply knowledgeable.'

Alan – Health Stores Ireland
'I've been doing this job for 25 years, and today I learnt more new things than I ever thought possible.'
John – Retail Director, Boots Retail, Nottingham
Every now and then you come across an individual who gives their time unselfishly to support and encourage others. In this case its Tim Radley, retail expert, author and consultant, who today, at the Retail Institute's Future of the Retail Experience event gave a very insightful talk, and then took time to meet our students, to discuss their experience ideas. Thank you Tim!

Esther – Senior Lecturer in sustainable fashion. Leeds Beckett University

Every presentation, event & audience is different.
The scope, timing, objectives and content are always discussed in detail beforehand.
To have that first discussion, email me at tim@retailmeaning.com