Meaning in the Retail Madness
How to be an Essential Retailer

I have written this book for anyone who wants to consider the alternatives to the familiar, misguided and destructive retail strategies that many retailers still persevere with. Retail leaders & professionals, commercial entrepreneurs & accidental retailers, consumer brands, shop owners, managers & colleagues, product suppliers, growers, manufacturers & craftspeople, landlords, designers, social marketers and informed customers.
'Meaning in the Retail Madness' explains how touchpoints have replaced channels, how linear supply chains will become circular, why assortments are increasingly virtual, how physical is turning to local, and why products and shops are not necessarily made for each other anymore.
It supplies a blueprint for retail's new 'agile organisation,' its structure and its processes. How retail must integrate people with technology, generate commercial sales through sustainability, stimulate customer loyalty through ethical behaviour, and achieve profit without profiteering.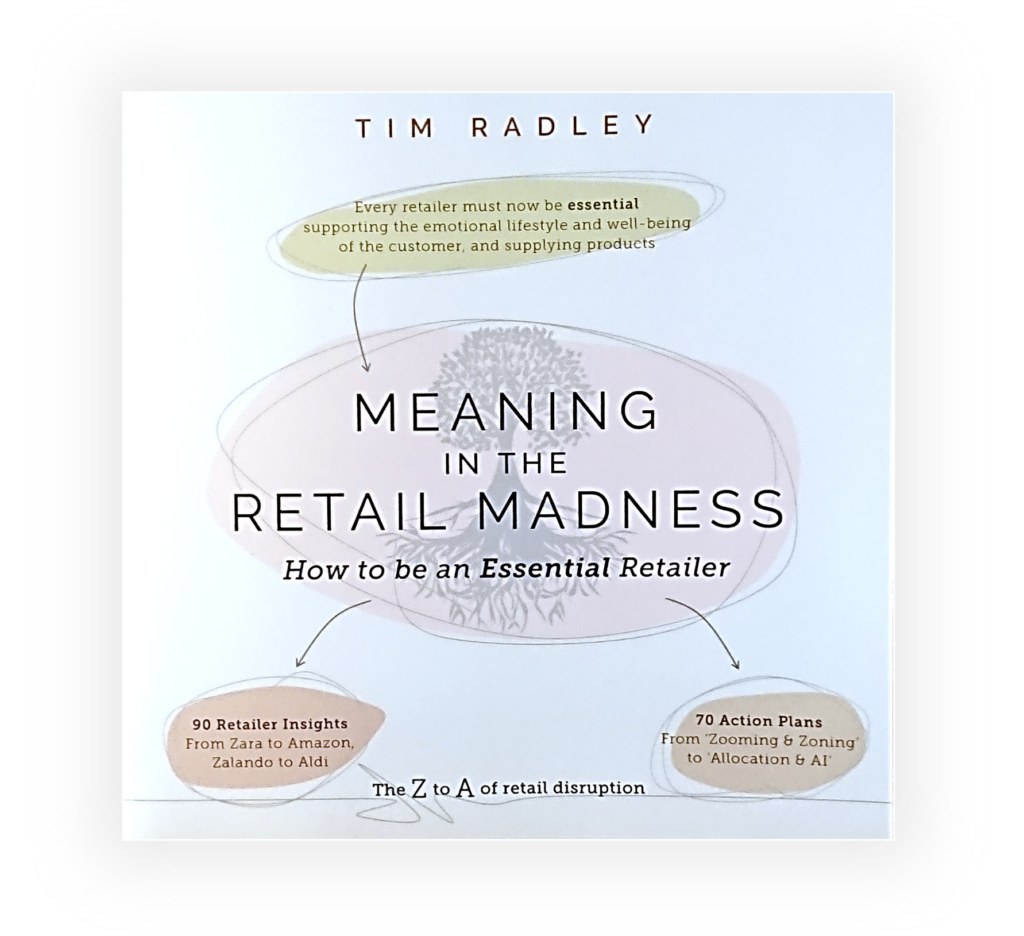 Meaning in the Retail Madness is published by Wordzworth Books 2021, and is available across all major online book retailers. It is published 'on-demand' usually within 2 days to reduce waste and paper consumption.
This book is an essential must have. A life time of experience packaged in a clear, simple and methodical way.

Many publications about this subject tend to be whimsical speculation, but founded on front-line experience this book collates relevant/current case studies and pairs them with simple action plans and guidelines.




Jolyon – Brand Strategy Director & co-founder of BlendUs. UK
"Wonderful read !!"

A really insightful book, the author clearly shows that you can be ethical, sustainable, and still make money as a retailer




Sarah – Waterstones reviewer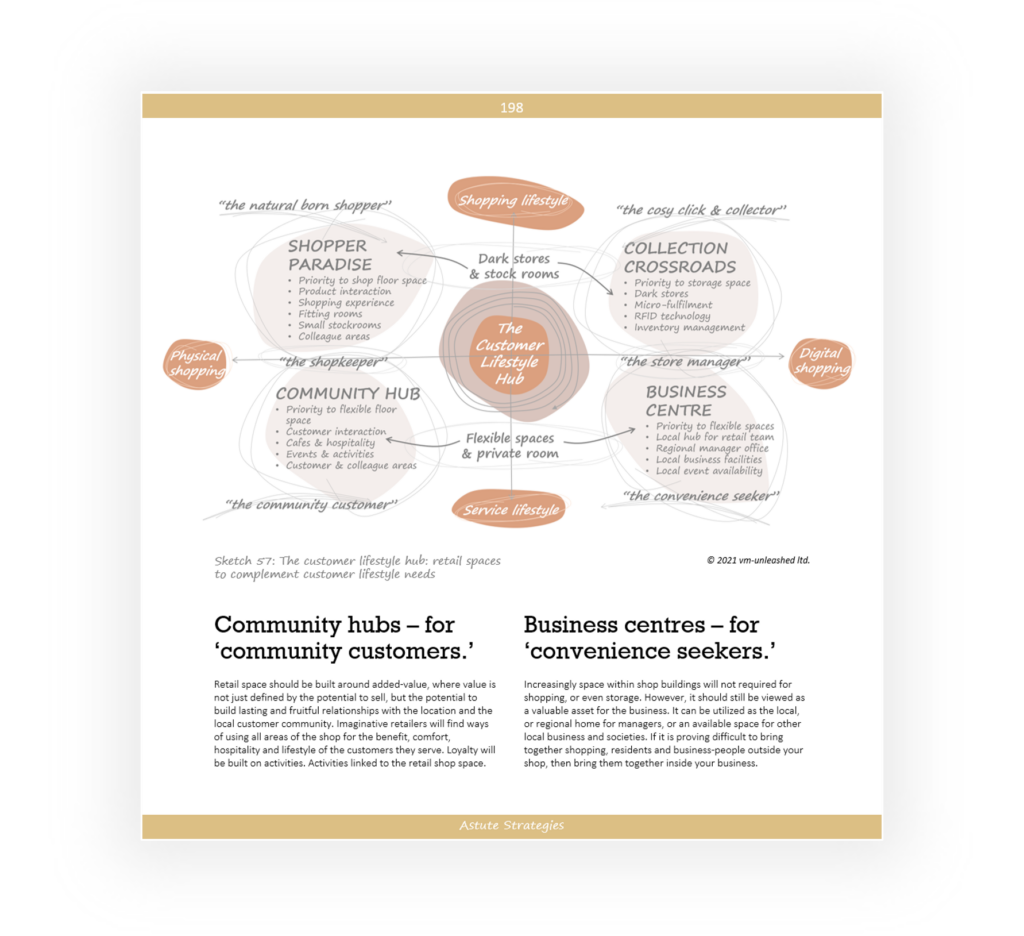 Meaning in the Retail Madness contains over 70 unique and exclusive diagrams & sketches by the author. Illustrating and illuminating the important principles and processes behind 'new' retail.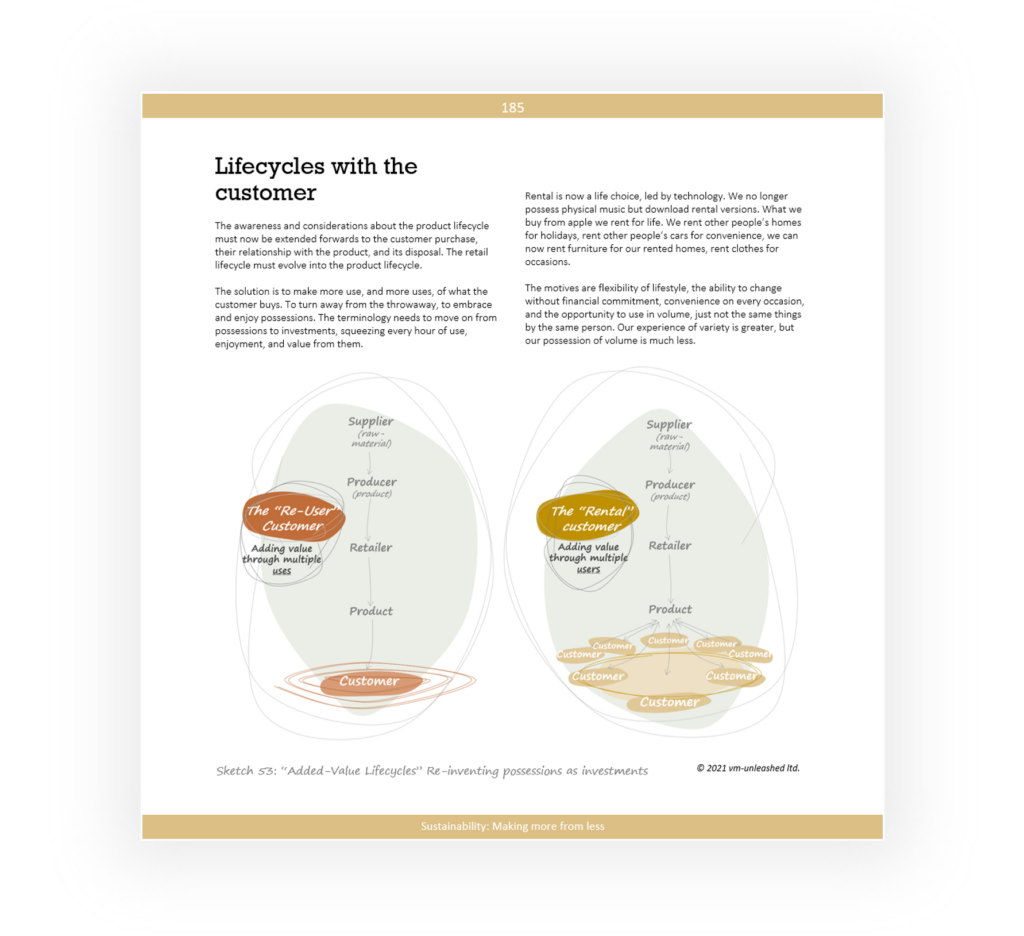 Available at…
amazon.co.uk – amazon.com – Waterstones.com – Blackwells.co.uk – Foyles.co.uk
amazon.es – amazon.it – amazon.de – amazon.fr – amazon.com.au
Barnes & Noble – amazon.in – amazon.com.mx – amazon.co.jp – amazon.com.br
---
Including…75 Actions plans.
How to make yourself into an 'Essential Retailer'


The book contains 75 Action Plans, linked to every area of retail innovation and evolution, outlining the reasoning behind every disruptive initiative and offering step-by-step guidance on how to achieve your goals.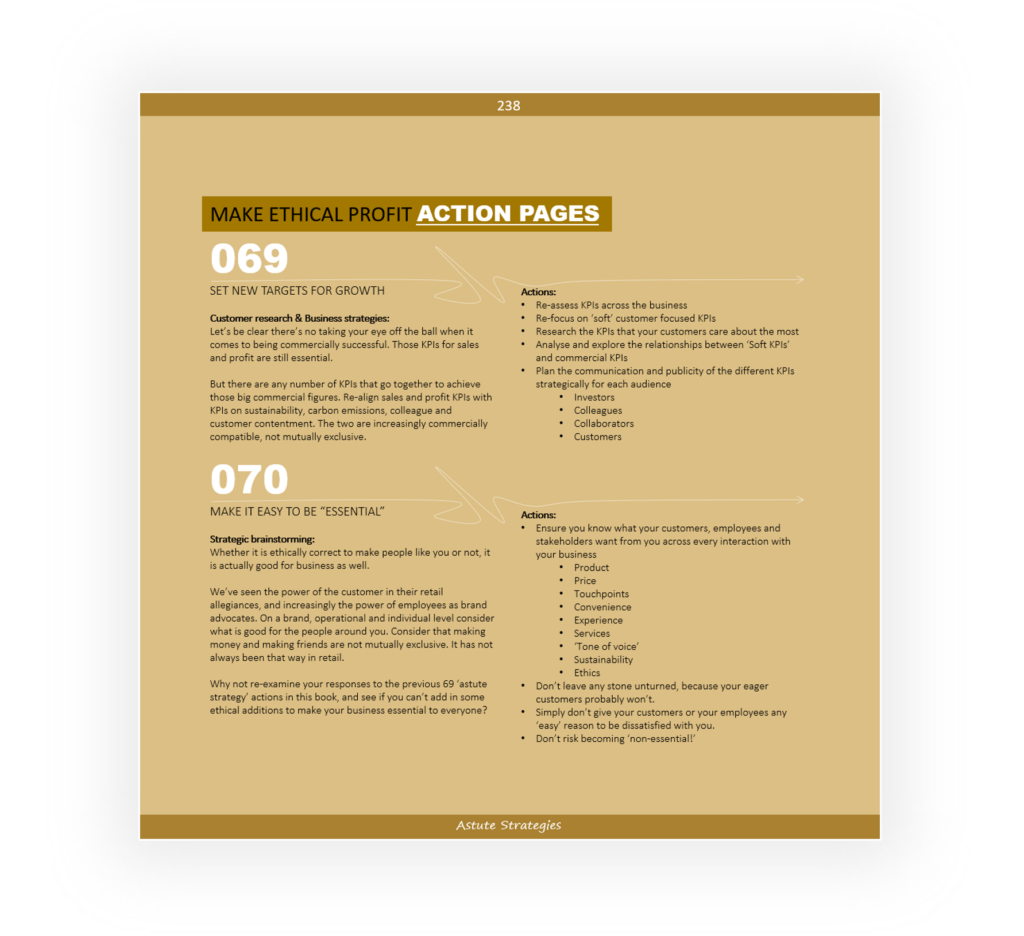 Each section of the book concludes with one or several Action Plans. These are designed to enable the reader to take the information and best practices from each section and to mould them into practical ways to help their own businesses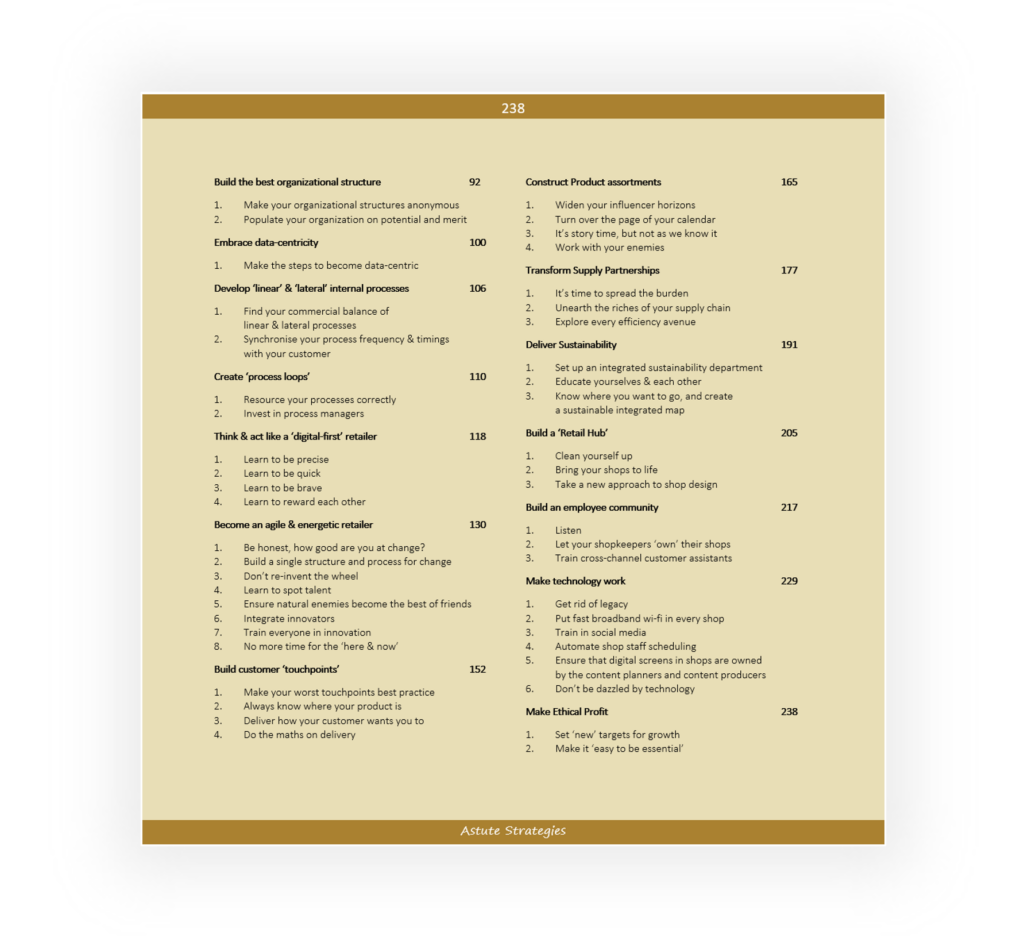 Including…100 Best practice retailer insights.
The 'ZtoA' of Retail disruption
'Meaning in the retail Madness' contains around 100 specific insights on how 'doing things with meaning' is now the only way to be 'essential' to customers in this brave new retail world.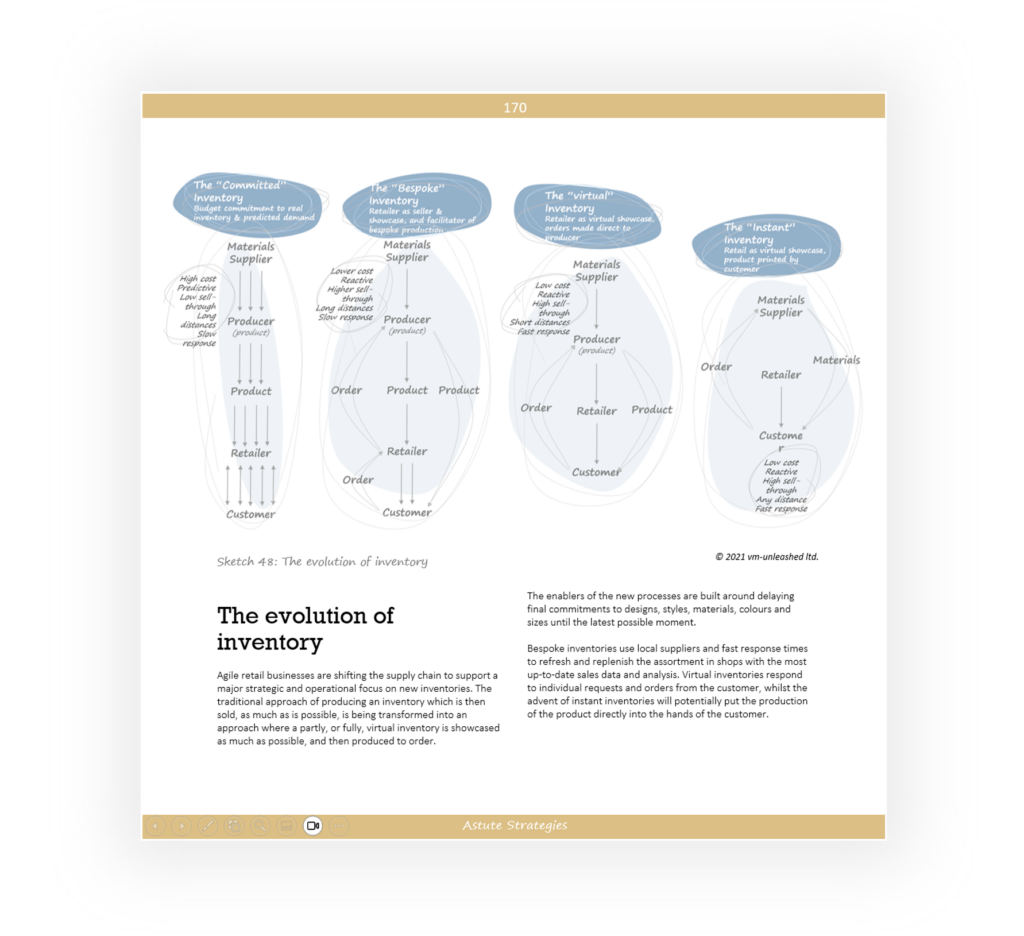 Businesses that are successfully disrupting the traditional ways of doing retail are creatively and commercially diverse, emerging from the worlds of imaginative new enterprises, and re-energized classic retail brands.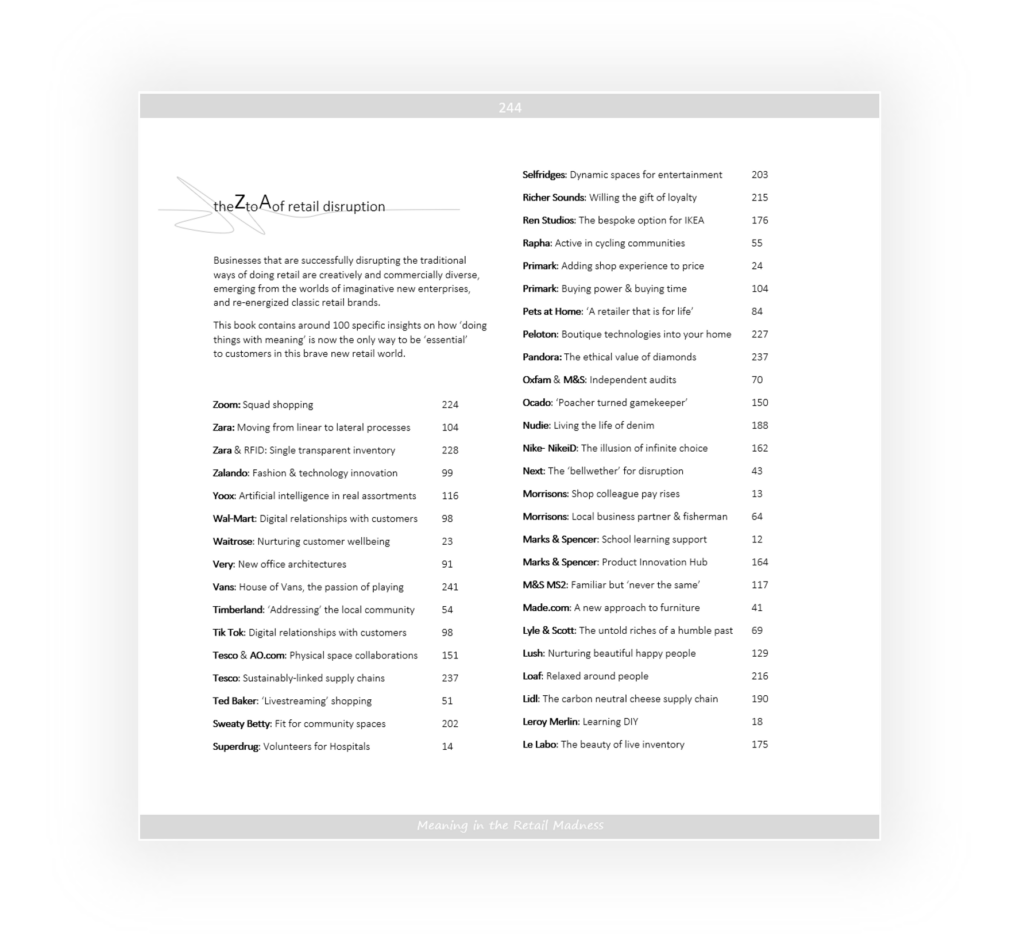 If you're a retailer (or any business employer or leader) and you're looking for clues… you'll find plenty of relevant and actionable ones in these pages. This is a great resource book, full of considered industry insights, and is really useful for enhancing staff training and engagement: currently doing the rounds with my colleagues at the 'shop face'! … thoroughly recommended

Celia. Head of creative, Yarnton Home & Garden

Available at…
amazon.co.uk – amazon.com – Waterstones.com – Blackwells.co.uk – Foyles.co.uk
amazon.es – amazon.it – amazon.de – amazon.fr – amazon.com.au
Barnes & Noble – amazon.in – amazon.com.mx – amazon.co.jp – amazon.com.br