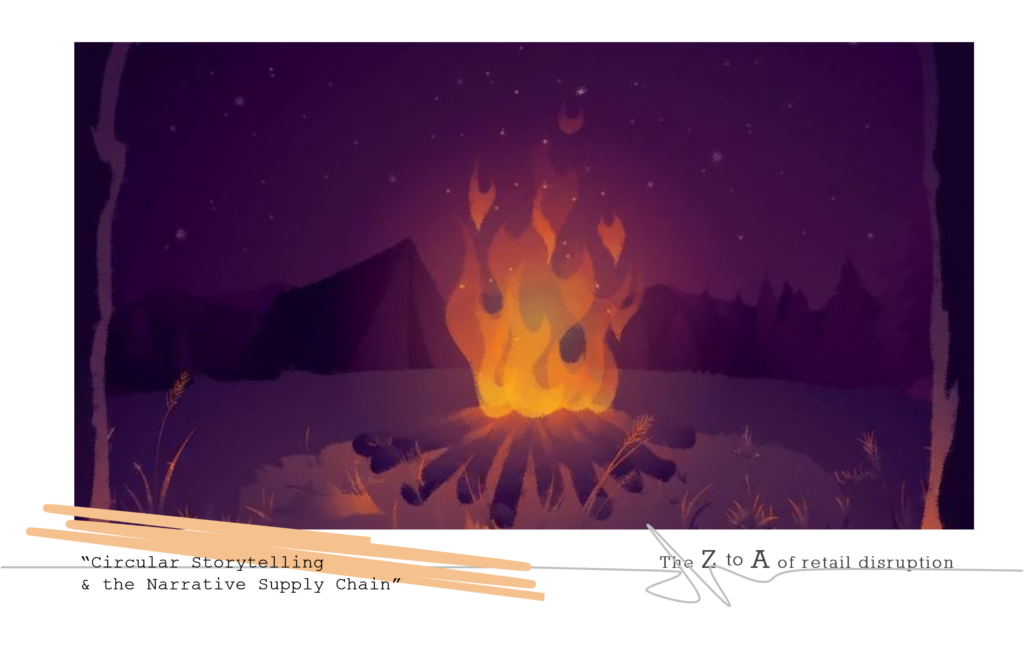 "Circular Storytelling & the Narrative Supply Chain"
Compelling reading away from the monologues of manufacturers
The most cost-effective way to add genuine value to any product is through delivering an original product personality and compelling storyline!
The product supply chain offers the most incredible opportunities to create rich, unique, and attractive stories around products. Yet in the clamour to manufacture huge volumes at any cost, those stories have become banal and anonymous, crushed beneath the wheels of our obsession with operations.
The product supply chain may stretch from one side of the globe to the other, it may be local and distinctive to unique locations & markets, involve the most diverse array of people that you can imagine, and potentially culminate with multiple ownership, lifecycles, and product experiences.
Our supply chains are all rich in knowledge & inspiration. We must use these unique resources wisely. Our product supply chains should also become our 'Narrative Supply Chains!'
We must engage our colleagues and collaborators from beginning to end, to the best of their diverse abilities, not just their functional availabilities. We need to harness their loyalty and enthusiasm to bring not only transparency, but advocacy, from the fields and factories to the screens and homes of the customer.
Tell the product story from the origins of its raw materials. Extract every ounce of value from the narrative chain. Evoke the atmosphere of natural settings, the excitement of original inspiration, the precision of the craftsman, the expertise of the artisan. The list becomes endless.
Nor do we have to end our product stories at the shop door? Our role as retail storytellers should not finish here. Too often, when our sale is made, we wash our hands of our ownership and responsibilities. Our product interest turns only to next seasons supply chain.
Is it any wonder that consumers find so little interest and engagement with many of the products they buy, wear them so fleetingly, then throw them so casually into obscurity, when retail brands themselves have long lost any interest in them?
The vibrant worlds of re-sale and rental can now bring many new stories to products. Products that play a role in the lives of our customers, becoming part of the fabric of their experiences. From customer reviews to celebrity endorsements, a product's story can continue to grow in depth & diversity.
And even in its final days every product should tell a story of repair, reinvention, repurpose and recycling.
For enlightened brands, with circular stories to tell, it is a commercial crime not to use every available narrative to add value to their products.
And, if all you genuinely have to say as a retailer, is a monologue of manufacturing, a saga of supply chains, then maybe it's time to find a new narrative before your customer reads you the final chapter.


In the meantime…
'Product Storytelling' is featured in the new book – 'Meaning in the Retail Madness – How to be an Essential Retailer'
If you'd like to read my book for many more retailer insights and best practice. And to here my thoughts on retail's future, then that's an excellent idea.
I hope that the sections on how to flourish in the 'The life and times of the Essential Retailer' how to evolve 'Agile Organisations' and excel in 'Astute Strategies' may be a source of inspiration and guidance. You will also find 70 action plans and 90 retail best practice insights that may help you to assess your current weaknesses and opportunities.
Enjoy your read.