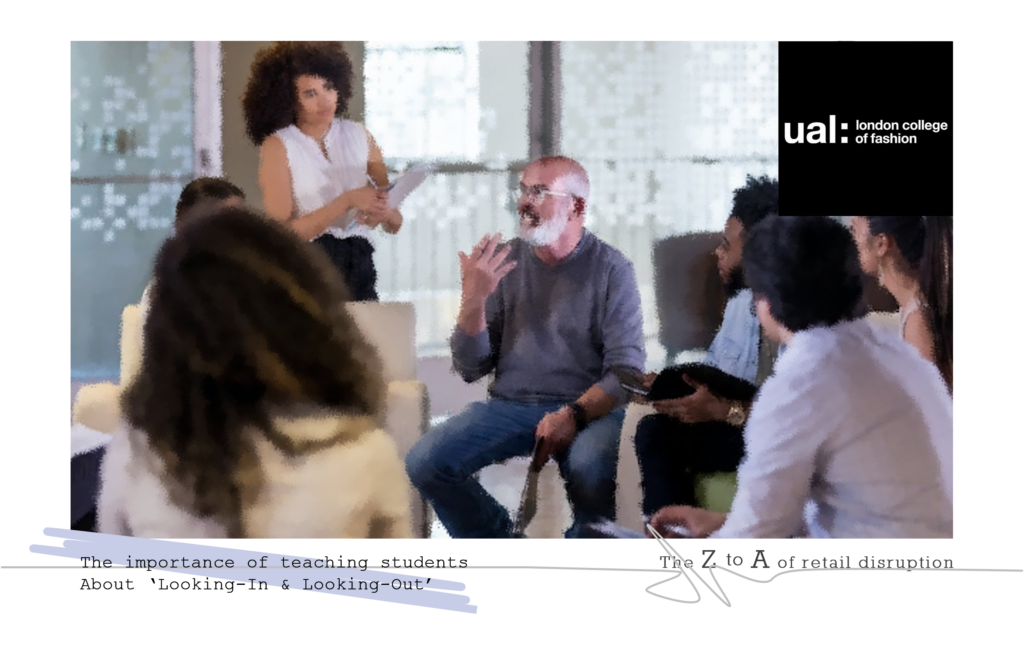 My exciting project with the London College of Fashion (LCF) this Autumn is progressing well.
The student groups have been matched with young designers, part of the alumni at LCF. The Collaborative Challenge for the students is to work with their designers and evolve these fledgling businesses into complete market propositions with commercial channel strategies, target customer profiling, and with brand identities brought to glorious life with physical shop visualisations, and exciting marketing campaigns.
The project looks like culminating in a visual showcase as the students take over the 'Not Just a Shop' pop-up space on Holborn. If the student's innovation and enthusiasm is anything to go by so far, then we can expect all kinds of visual interaction and multi-media experiences. Can't wait.
The project is fully in the research phase, where students are exploring their own brands, whilst researching potential target markets, and benchmarking competitors and best practice.
My own professional project life, has taught me the importance of 'Looking-In & Looking-Out' when defining a brand strategy. Looking-in to explore the essence of a brand, to discover its particular DNA, its passion and unique proposition. Looking-out to identity the customer, and to understand what touchpoints, messages and inspiration can be used to attract them, and to evolve them into loyal brand advocates.
Classifying & organising research
I classify this research into three areas. Market research looking at customer trends, CRM analysis which dives into individual customer data, and face-to-face customer interaction including focus groups and interviews.
The students, I believe, have the distinct advantage of not being reliant on the distant technologies of CRM, and the depersonalisation of generic research. It is largely beyond their reach in this project context, but I often believe that big businesses overdose on its 'convenient' availability and 'copious' volumes. I have seen it used as an excuse for not really getting to know the customer on the ground – 'Getting Personal. Face-to-face'
With all my clients, I extoll the virtues of setting up customer focus groups, carrying out workshops, discussions and interviews to really understand what the customer wants and needs. Such initiatives always deliver new and essential insights.
For our students, getting personal and face-to-face with customers is the most accessible research channel. And they are showing the determination and perseverance required to collect the insights they need. A lesson for all of us who prefer the comfort of our desks and data screens! These customer interactions will be the most valuable for our students and become the core of the strategic development phase.
Meeting customers face-to-face
It is a valuable process for the students, and I cannot help but think that many established brands should follow this lead. Ensure you never stop talking and listening to your customer face-to-face. Convenience and comfort should never be the motives for selecting our research strategies.
And so now we move onto the exciting development stage, where the students begin to visualise their strategies. To create the emotional link between brand and customer.
It certainly promises to be a very stimulating few weeks, for the students, the lecturers, and for myself.
On with the show…


In the meantime…
Building a customer-centric, retail intelligence focused business is featured in the new book – 'Meaning in the Retail Madness – How to be an Essential Retailer'
If you'd like to read my book for many more retailer insights and best practice. And to here my thoughts on retail's future, then that's an excellent idea.
I hope that the sections on how to flourish in the 'The life and times of the Essential Retailer' how to evolve 'Agile Organisations' and excel in 'Astute Strategies' may be a source of inspiration and guidance. You will also find 70 action plans and 90 retail best practice insights that may help you to assess your current weaknesses and opportunities.
Enjoy your read.