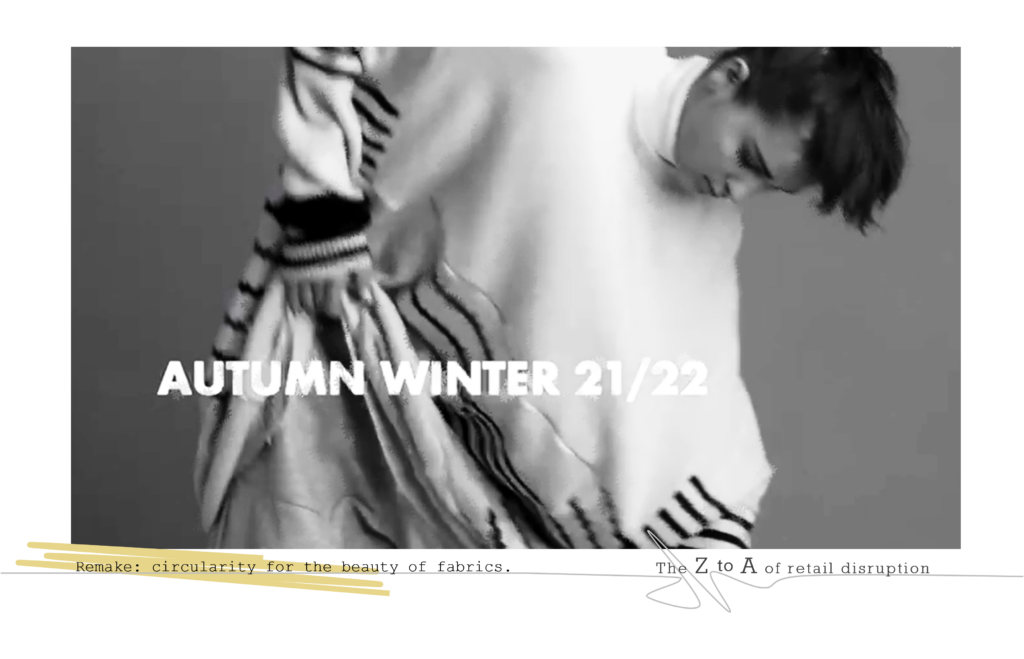 Remake – circularity for the beauty of fabric
Let me introduce Remake to all you fashion followers. This brand lacks nothing in innovation and creativity but has an extraordinary backstory.
Remake STHLM started in 2002. It designs and produces fashion that is sustainable for both people and the environment. The materials they use come from gifts donated to the Stockholm City Mission. All of the creations are one-off. They are completely unique. The production takes place locally in their studio in Farsta.
Remake is part of Stockholm City's social enterprise with work integration at its heart, as the fundamental goal.
The brand is focused completely on the upcycling and re-invention of preloved garments. The assortment is composed of 3 propositions depending on their original quality and state of repair. Repair items have a slight touch, Reloved adds additional embellishments and adornments whilst the Remake collection contains unique creations constructed from a hybrid of original garments.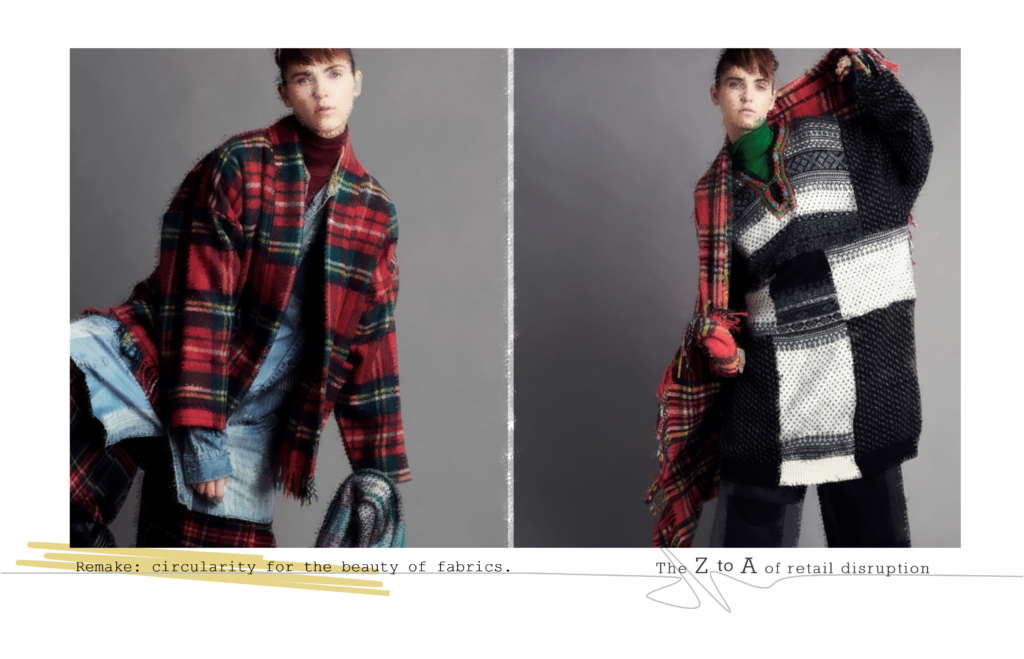 Remake, Repair and Reloved
The collection's foundation consists of Remake classics. Each garment is unique and details from the original layer are taken advantage of. The models are timeless. Remake likes to work in natural materials and in base colours. Each season has its own expression and is created according to the availability of materials and based on different models instead of sizes. The customer decides what fits, Remake calls it Suitable Size.
In the Repair collection the customer finds garments or bags that have been repaired and decorated a little extra. The bags have been cleaned and anointed in order to have a long second life. The garments have been washed and holes or broken parts have been repaired.
Reloved is a complementary range of selected garments that Remake wanted to give a little extra attention to. Everything is washed and ironed. In this category customers will find few but carefully selected garments that are easily styled with the Remake collection.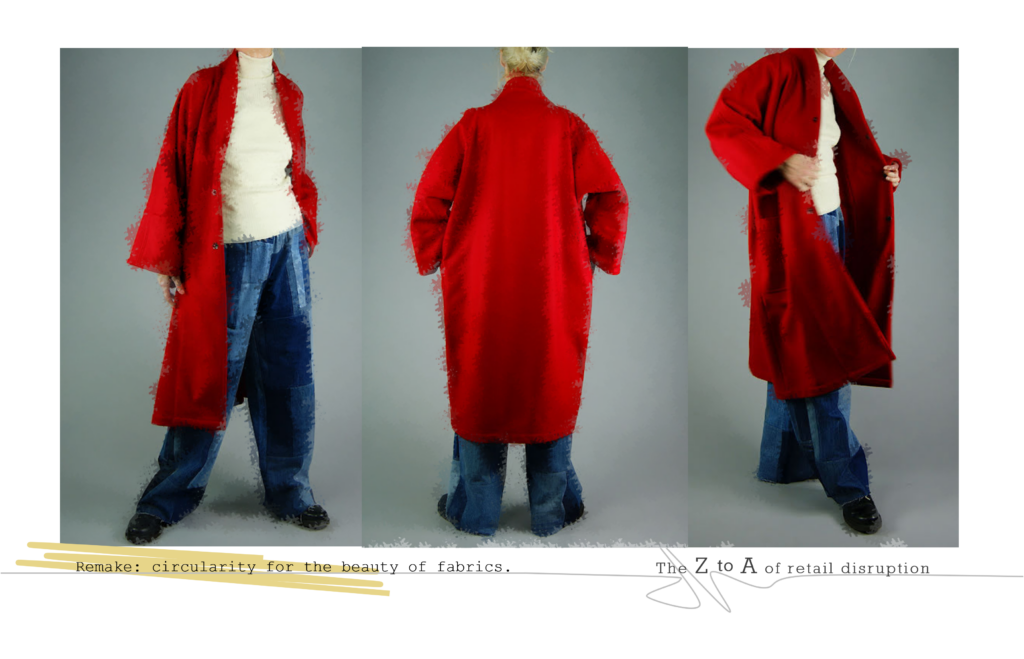 For the beauty of colour, shape and fabric
But Remake is more than just a story. Their pieces are genuinely beautiful. Donated products are transformed by the founder @Marie Teike and her team into high quality creations.
Hopefully I have given you the taste of Remake. I would recommend anyone to take a look at their website, to be astounded and make a purchase that is going to help good causes wherever you look. When you buy a Remake product, you make a sustainable choice for both humans and the environment.
Remake is a true and genuine incarnation of the circular economy, but not just for the sake of it, but for the beauty and indulgence of colour, shape and fabric.


---


'Remake – circularity for the beauty of fabric' represents the major theme of sustainability and evolving inventories taken from the book 'Meaning in the Retail Madness: How to be an Essential Retailer.' by Tim Radley.
If you would like to read more about the new ways that retailers are working with internal buying processes, how to develop different kinds of inventory, the importance of a 'passion supply chain' and how supply chains should be determined by product role, then you can find all of this and more in 'Meaning in the Retail Madness.'
Available worldwide across all amazon platforms and popular online booksellers from Waterstones, Blackwell's & Foyles to Barnes & Noble and The Book Depository.
For more information, click here.