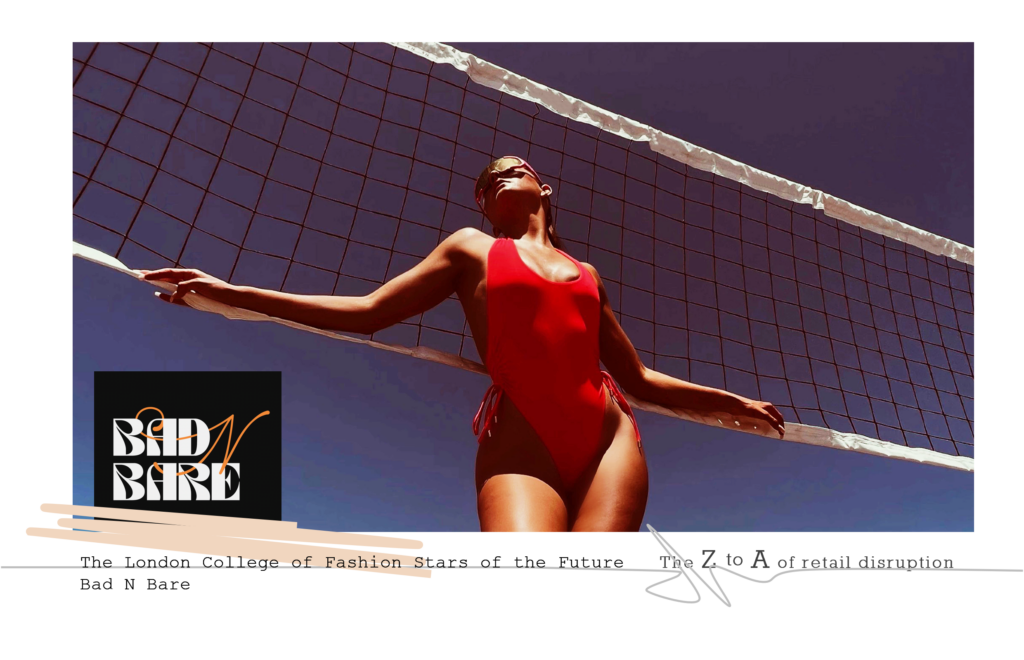 My current collaboration with the London College of Fashion (LCF) has introduced me to the alumni of recently graduated students, now embarking on their own creative business journeys.
The product of a variety of courses at LCF, their vision, knowledge and enthusiasm has been a true discovery for me. They are also an inspiration to the current master's students, who are now moving forwards with our Collaborative Challenge project to evolve and develop marketing strategies for these new fashion brands, define routes to markets, and visualise potential physical shops, online platforms, and social media streams.
It has been an absolute pleasure so far to help guide and tutor the students in this project.
I would like to take the time to introduce to you some of these new entrepreneurs, from the LCF alumni. Please take a little time to find out more about their stories, and to help them on their journeys to becoming tomorrow's leading designers, retailers, leaders, and employers.
Let me introduce to you Ella Jones, and her amazing swimwear brand, Bad N Bare.
Believe me, Ella is a determined and passionate young lady. She graduated with a first-class honours degree in Creative Design for Fashion only this year, and alongside her studies she started and developed the Bad N Bare brand.
Already she has a clear vision and direction for her brand. She has developed a powerful and distinctive visual identity and customer 'tone of voice.' Within 2 months of official launch has started selling through both Wolf & Badger and Silk Fred and has ambitions for relationships with the likes of Selfridges, ASOS, Urban Outfitters and Revolve.
Ella is pitching Bad N Bare as a premium British one-piece swimwear brand, combining innovative design, buttery soft fabrics with minimalist silhouettes. The swimwear is designed to enhance and accentuates a woman's natural figure and shape, for maximum confidence and comfort.
It is a clear proposition, and the early interest from leading retailers re-enforces Ella's belief that there is a commercial market appetite for her collections.
She sites a swimwear market for young people, 18-32, that is currently limited to either cheap and uncomfortable throwaway products, or brands and designs that are being worn by everyone. For her target customer both are opportunities for Bad N Bare, alongside the importance of representing value-for-money versatility, where high quality can be worn across occasions and locations.
From a design perspective Ella makes great emphasis on the soft and buttery fabrics, which are seamless & lightweight for comfort & support, and designs that avoid pinching, digging & rolling. Central to the brand's initial focus is to be the destination for one-piece swimsuits, however commercial success with her 'Barely There' design, bodes well for future assortment expansions into bikinis, and other swimwear lines.
It would seem an essential route to success is through physical retail, pop-ups, multi and single brand shops, which would allow more customers to experience the comfort of the materials and designs first-hand and be an opportunity for customer to try-before-they-buy, for a diverse and inclusive variety of body shapes.
Ella is also convinced on the role of advocates to promote the brand attributes and propel Bad N Bare to a renowned destination for swimwear. Do not be surprised if you receive a communication from her if you fit her market profile.
Having met Ella, and seen her collection, I believe her future is bright. But as young creatives and business owners, we can all do with help and guidance at this fledgling stage of our enterprises. So, make a point of finding out a little more about Bad N Bare, and if you can help, then why not contact Ella.
I think everyone currently in our business understands the importance of the guidance and mentorship of more experienced heads. We have all benefited from that, so it's now time to give something back. We all owe that to the next generation of designers, retailers, and customers.


In the meantime…
Meet many more new & upcoming brands featured in the new book – 'Meaning in the Retail Madness – How to be an Essential Retailer'
If you'd like to read my book for many more retailer insights and best practice. And to here my thoughts on retail's future, then that's an excellent idea.
I hope that the sections on how to flourish in the 'The life and times of the Essential Retailer' how to evolve 'Agile Organisations' and excel in 'Astute Strategies' may be a source of inspiration and guidance. You will also find 70 action plans and 90 retail best practice insights that may help you to assess your current weaknesses and opportunities.
Enjoy your read.