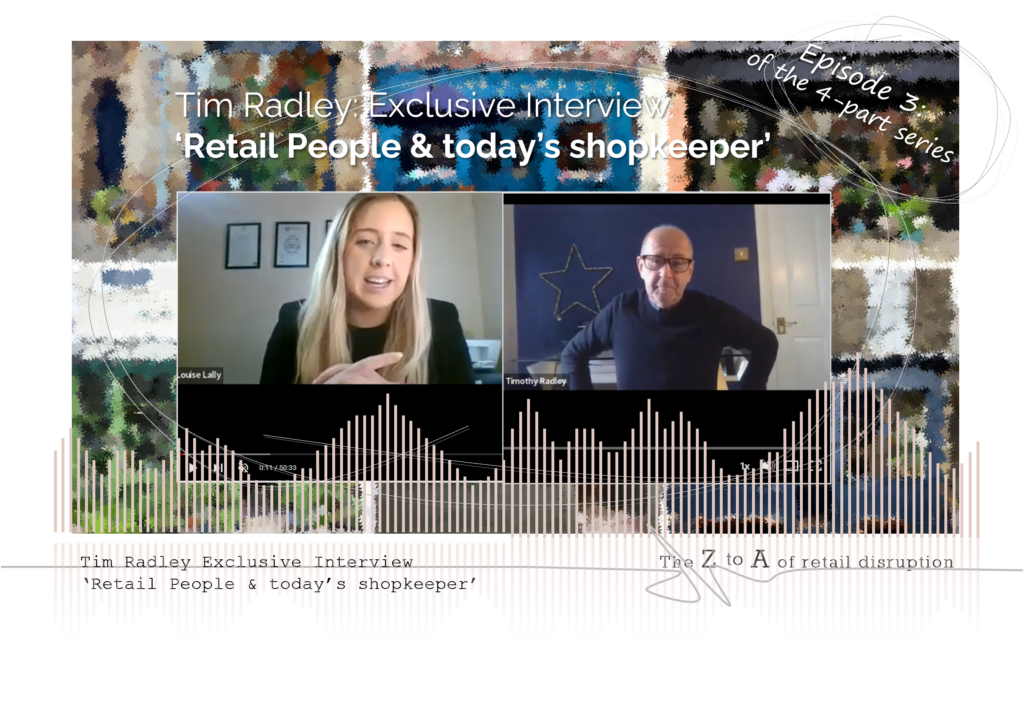 Join Tim Radley, international retail specialist, and founder of VM-Unleashed, as he chats with Louise Lally about the dynamic and evolving world of retail people, from boardrooms to stockrooms.
Please click on the image link below…
In this interview Tim explains important areas that all retailers should consider today as they re-organise their businesses, define new roles and responsibilities, remove functional silos and introduce project-based team processes; and how to engage and reward their employees against the backdrop of 'The Great Resignation.'.
Topics in the interview include:
'The re-evaluation of shop colleagues after lock-down!'
'A realisation that people are the face of your brand!'
'Why and how to transform your business away from a hierarchical people structure?'
'Listening, interacting and responding to retail colleagues as a way of retaining talent through a business!"
'Maintaining people in their best roles & locations, whilst creating career progression!'
'Getting the best for your teams, and the best from your teams!'
'How to manage the Supply & Demand of retail Talent?'
'Evolving Shop Colleague feedback and customer interaction as a core Retail Intelligence stream!'
'Creating experience 'spirals' within retail teams to grow the experience, expertise and business input of individuals!'

This is the third of 4 exclusive interviews Tim is giving during October. Other interviews cover:
Experiential retailing & Store concepts
Visual merchandising & Shop theatre
Sustainability & ethical retailing

In the meantime…
'The omni-channel shopkeeper' is featured in the new book – 'Meaning in the Retail Madness – How to be an Essential Retailer'
If you'd like to read my book for many more retailer insights and best practice. And to here my thoughts on retail's future, then that's an excellent idea.
I hope that the sections on how to flourish in the 'The life and times of the Essential Retailer' how to evolve 'Agile Organisations' and excel in 'Astute Strategies' may be a source of inspiration and guidance. You will also find 70 action plans and 90 retail best practice insights that may help you to assess your current weaknesses and opportunities.
Enjoy your read.