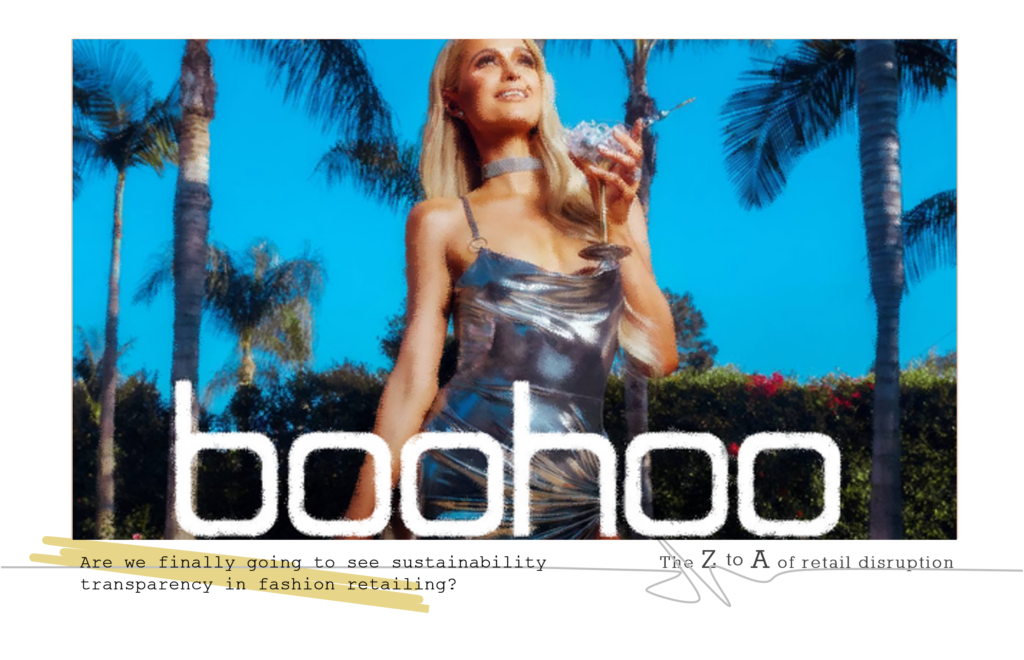 Are we finally going to see sustainability transparency in fashion retailing?

Retail Week has just reported that ASOS, Boohoo and Asda george are to be investigated by the CMA, into their misleading sustainability claims. Will we get to the truth behind Greenwashing?

Firstly, i have no pre-defined view or vested interest in any of these retailers being cleared or found guilty of greenwashing. I have just been an advocate of honesty and transparency so that customers, myself included, can simply be guided on our selection of brands to buy from, by the truth.

The areas of investigation sound spot on, so lets hope the enquiry is rigorous, and sets a good precedent for future cases, and acts as a warning to other retailers and brands being economic, literally with the truth.

The CMA will look at claims being too vague and not relevant to the specific products. They will look at whether brands are justified in making these wider claims in the first place. Do they do enough to call themselves 'green' or 'sustainable?' Each product claim will also be looked at to see whether its specific details meet the minimum requirements for claims. So for example, is 20% recycled materials enough to say a product is recycled?

These are all completely valid areas of investigation. Let's hope it leads to more precise legislation that stops guilty brands in their tacks at the beginning of their supply chains, rather than at the end, when they communicate with the customer. It does no one any good, particularly retailers, if products need to be withdrawn or called-out and 're-labelled' and marketed after several months of resource and expense has already been spent on a product.

It is a lot of work for brands, but my hope is that this leads to every single option having to be individually labelled with an accurate and precise account of its origins and sustainable DNA. Many brands do this already so it is far from impossible.
I also hope that by insisting on this process for every option, it will shift the mentality of commercially focused brands from shipping huge volumes of anonymous option & unit numbers, to a more focused range of considered and value products.

That would be something. Less volume and more value in the fashion supply chain.
Perhaps this is an important step on that essential journey.
CMA, we are all watching and waiting.
In the meantime…
Sustainability in fashion is an important theme in the new book – 'Meaning in the Retail Madness – How to be an Essential Retailer'
If you'd like to read my book for many more retailer insights and best practice. And to here my thoughts on retail's future, then that's an excellent idea.
I hope that the sections on how to flourish in the 'The life and times of the Essential Retailer' how to evolve 'Agile Organisations' and excel in 'Astute Strategies' may be a source of inspiration and guidance. You will also find 70 action plans and 90 retail best practice insights that may help you to assess your current weaknesses and opportunities.
Enjoy your read.