It's not that I have ever had any bad experiences with Tesco, but I've never really connected with them as a brand either.
I told them as much when I met them a while ago to discuss opportunities for their Tesco Express shops. Despite having the premise of being 'local' there really was nothing much to create or stimulate an intimate relationship other than their convenience. Which for a 'local shop' must be a given.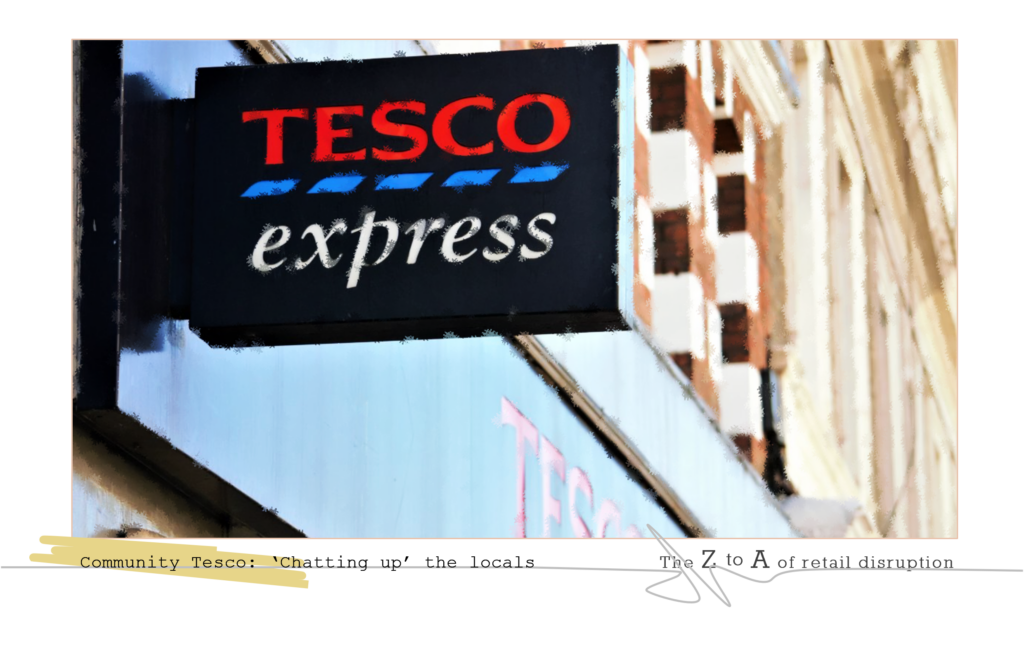 However, maybe that is changing. Hot on the heels of stories portraying the retailer as the customers' champion, demanding lower prices from key brand suppliers, comes the interesting news that Tesco has partnered with a variety of health charities to, in effect, create wellbeing communities around their shops.
The retailer has teamed up with the British Heart Foundation (BHF), Cancer Research UK (CRUK) and Diabetes UK to deliver training to its pharmacists and other pharmacy workers. Apparently, employees across more than 200 of Tesco's pharmacies have completed the courses, arming them with more detailed information and support to help customers lower their risk of cancer, heart disease and type 2 diabetes through changes to their day-to-day routines.
Of course, this dovetails very nicely with the growing difficulties of patients trying to get appointments with their GPs, and legislation changes allowing pharmacists across the country to take a more proactive and deeper interest in their customers and to diagnose and deliver a wider range of medicines and treatments. As you would expect, as far as timing goes, Tesco is very much on the ball.
However, one element of the initiative caught my attention in particular. The staff who have now had their training wear a simple 'Let's Talk' badge to alert customers to their new expertise, availability, and willingness to chat.
Which really is the core of this new initiative's effectiveness, and the bedrock for building a genuine community around a retail shop. The time and willingness to talk.
I've always found it ironic that 'personalisation' is now synonymous with AI and digital communications, which for many are no more than opportunistic automated sales messages. The strength always of local shops and traders has been the true 'personalisation' of an experience based on the intimate understanding of a customer's personality, not the recognition of a card number, allied to algorithmic projections of future selling opportunities.
Don't get me wrong. The good-humoured neighbourly shopkeeper is often a wily expert on gaining the additional sales. Reference the infamous Arkwright from 'Open all Hours.' But there are clearly customer benefits from the accompanying conversation, and sales for the shopkeeper amounting to genuine rewards for taking time to get to know their customer.
Tesco is of course the market leader through its 'clubcard' digital 'personalisation' and it will certainly do the retailer no harm by replicating this success with its personal physical relationships in store. Particularly if it has genuine ambitions to develop 'local community' stores.
The area of wellbeing seems a relevant and commendable way for the brand to get to know their customers, and to have a positive impact of the physical and mental health of their customers. And that cannot be a bad thing. And it seems from the research that many people find it easier to discuss their minor health issues in the 'relaxed' environment of their local shop than in the more formal surroundings of doctors' surgeries.
Increasingly brands are waking up to the importance of people across their businesses, and to the positive commercial and brand benefits of physical interactions and the relationships that they engender.
We must all be looking at ways to facilitate and stimulate those relationships. Genuinely to improve the customer experience and wellbeing.
Can it by cynical to be nice? After all people are most often likely to give their money to a 'perceived' friend than a distant stranger.
Absolutely. But not if it is genuine, and the benefits are mutual.
That's a test for any commercial brand.
Learn more about the importance of developing 'people strategies'
---


'The reasons why retailers change for the better′ is featured in the book 'Meaning in the Retail Madness: How to be an Essential Retailer.' by Tim Radley. If you would like to read more about the new ways that retailers are re-organising their structures, re-aligning their processes and empowering their workforces, then you can find all of this and more in 'Meaning in the Retail Madness.'
Available worldwide across all amazon platforms and popular online booksellers from Waterstones, Blackwell's & Foyles to Barnes & Noble and The Book Depository.
For more information, click here.