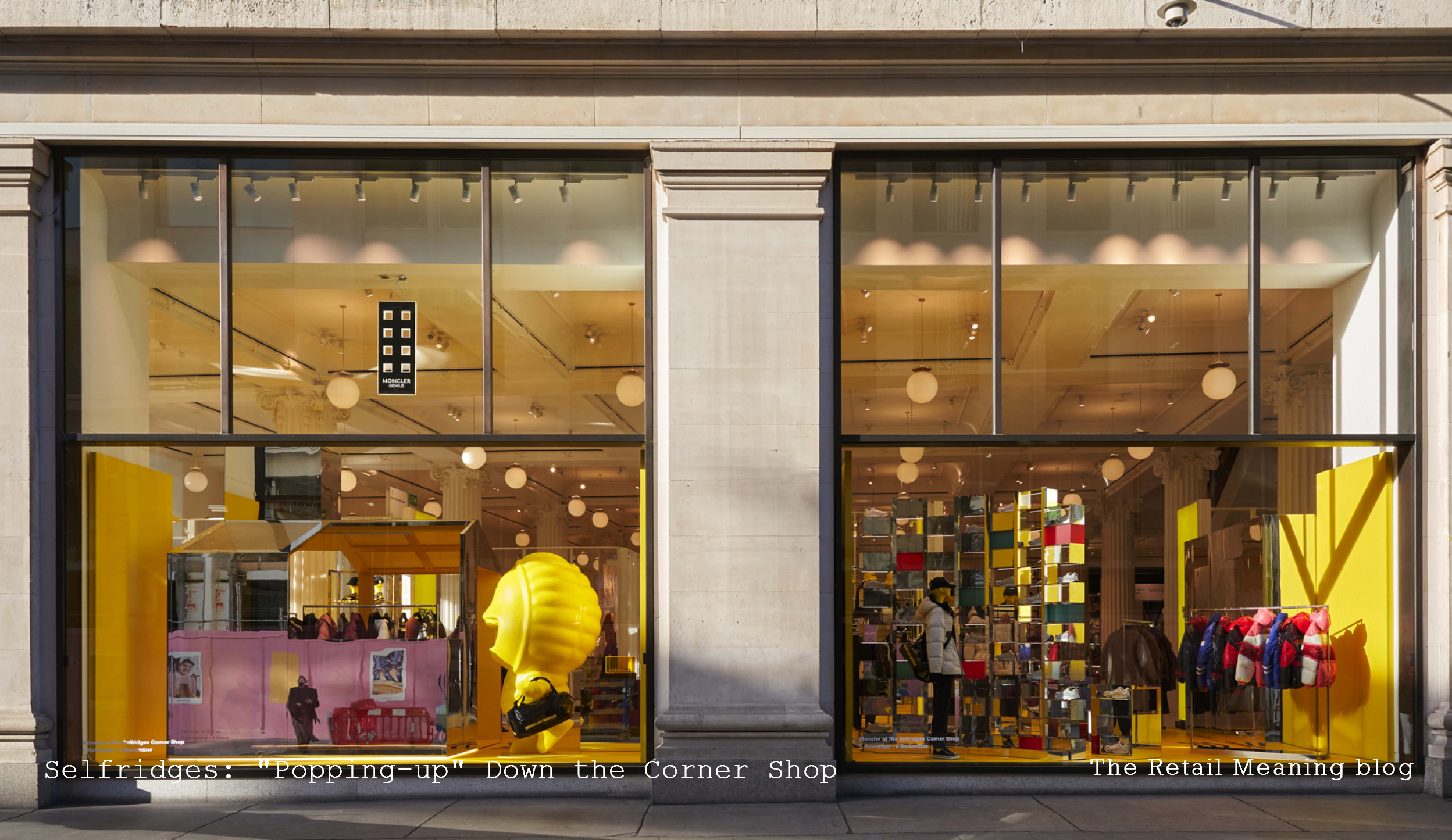 On any visit into London its always worth a visit to Selfridges. It really has to be the most dynamic and imaginative retailer out-there always inventing, changing and challenging as it seeks to drive ever more customer through its shiny doors.
It would be easy to be complacent, already having the most amazing assortment of brands, and seemingly every angle covered in the fight for footfall.
Last November saw the beginning of its unveiling of its new luxury accessories hall which when fully opened will apparently be the largest one in the world. No holding back there.
However true to form, this new area also has a few surprises up its ever-changing sleeves with the introduction of a "Corner Shop" which occupies prime position at the store front including window space number 1. In its Christmas opening it formed a luxury accessory showcase, echoing back to the exploration and impulse of the traditional corner shop but selling in this case items from a few pounds up to many thousands. No doubt a great advertisement for the new gleaming accessories hall.
However since Christmas the strategy is to hold a dynamic sequence of contemporary fashion and art installations with collaboration between designers, artists and cultural juxtapositions of the time.
A month long merger between the world of boxing and fashion designer Michele Lamy has seen a window of customised punch-bags, a dramatic boxing leisure collection and a real-living gym in the basement. The next 8 weeks sees a whirlwind of activities lasting 1 week each.
So hats, and every other accessory, off to Selfridges. In a climate where selling "other peoples" stuff has been the death of several retailers, Selfridges shows the way with unique personality, brand exclusivity and an endless blaze of store experiences that makes the Selfridges brand bigger than the sum of its parts and totally irresistible.
If you're selling generic product and brands, how are you hoping to keep the customers coming through your door, with so many alternatives around?